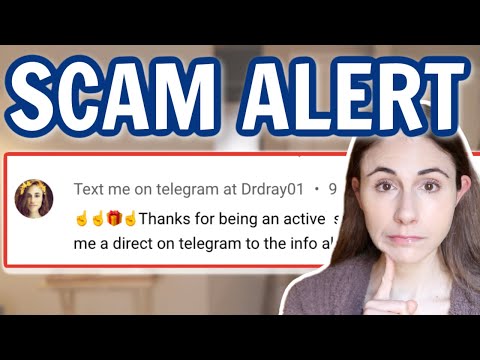 Associated Telegram Account - Telegram: Contact @Drdray01
Scammer is impersonating Dr. Andrea Suarez, a certified dermatologist and skin care expert, claiming that their victims were randomly selected to win a giveaway as long as they contact the scammer via Telegram.
They will ask for a screenshot proving you were selected as a "winner," so I saw this as an opportunity to send them a Grabify link to Youareanidiot.cc. As this was not accepted, I sent a fake screenshot.
The scammer will claim they won a "box of skin care" and must pay $100 to cover shipping from France.
Dr. Suarez also warned of another scammer by the name of Dr. Oyagu, who uses comment bots to promote their "cure" for herpes.
Associated Website - http://oyaguspellcaster.wixsite.com/oyaguherbalhome
Associated YouTube Channel - http://youtube.com/channel/UCus4R-j5aMvHON8y-pi4Bfw
Associated Phone Number (NIGERIA) +234 0810 175 5322
Associated Email Address - [email protected]